Planned gifts, also called legacy or estate gifts, are a crucial source of future funding that enables ARM to plan and carry out the best possible programs to save animals.
You don't need a great deal of wealth to make a difference—every dollar means an extra chance for an animal in need! Remembering animals in such an enduring way is quite possibly the most powerful gift that a person can make to stop animal suffering.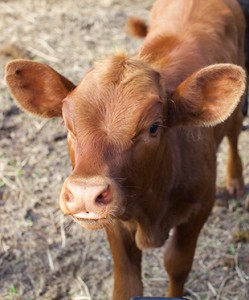 Interested in learning more? Use our estate planning tools to get started on making sure that you have implemented the most important elements of a solid estate plan. If you're not sure how to get started, answer a few simple questions and we'll point you down the right path. If you have a certain method already in mind, check out our Wills and Living Trusts or Beneficiary Designations pages for information on how you can make animals a part of your legacy. You may also be interested in gifts that provide income and explore the features and tax benefits that appeal most to you and best fit your individual needs. To receive more information about any of these options, submit this form; we would be happy to help answer your questions.
If you already have a plan in mind, use our easy gift calculator to estimate your tax deduction and other financial benefits. You can also contact us for more information. When you are ready to list ARM as a beneficiary in your will or of your retirement plan or financial account, be sure to use this recommended legal bequest language and ARM's tax identification number.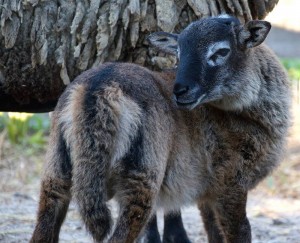 If you are remembering ARM in your will, trust, life insurance policy, and/or other planned gift, thank you! Please let us know―we would be honored to welcome you into our Augustus Club, which is dedicated to those of our members who have remembered animals and ARM in their estate plans. We will work hard to carry forward your legacy of compassion for animals.
Your estate plan represents your beliefs, your compassion, and your legacy―our philanthropic specialists can assist you in designing a long-term gift to fit your desires and help give animals a future.
We strongly suggest that you consult with your attorney or other independent professional advisor to ensure that your plans are in compliance with all applicable laws.
For more information about ARMS's planned gifts program or how to leave a legacy for animals, please complete the form below or e-mail us at info@arminvestigations.org. We will make every attempt to contact you in a timely manner. All inquiries and information are treated with full confidentiality by ARM's philanthropic specialists.
Information provided by ARM on planned giving should not be considered legal, financial, or other professional advice. We urge you to seek the advice of your own legal, tax, or financial professionals in connection with gift and planning matters. By submitting this form, you are agreeing to our collection, storage, use, and disclosure of your personal info in accordance with our privacy policy as well as to receiving e-mails from us. Your planned giving inquiry will be kept confidential.